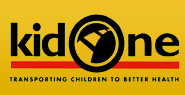 Fill A Tank
06.01.2023
Help Us Fill a Tank and Transform Lives!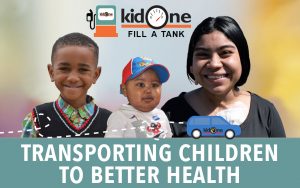 Transportation shouldn't be a barrier to vital medical care, especially for Alabama's vulnerable children and expectant mothers. That's why Kid One Transport is on a mission to ensure access to healthcare for those who need it most.
But we can't do it alone. We need your help to Fill a Tank and make a difference in the lives of those in need. With just $60, we can fill a tank of gas, enabling us to provide transportation for five children to their doctors, specialists, and critical healthcare appointments.
Your donation can be the key that unlocks a brighter future for these children and their families. Join us in fueling their dreams and ensuring that no one is left behind due to transportation challenges.
To learn more about how you can support our Fill a Tank campaign and make a lasting impact, click the link below.
Learn more at: https://www.kidone.org/fat2023/
Together, we can transform lives and create a healthier tomorrow for Alabama's most vulnerable communities. Thank you for your support!