#FillATank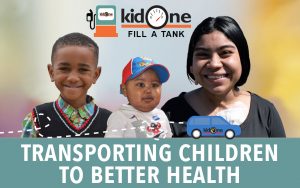 Matthew, a bright-eyed one-year-old from Rural Blount County, has been on an incredible journey since he entered this world. Matthew's mother faced countless challenges in ensuring he received the necessary medical care. Living in a rural area without access to reliable transportation, every trip to Children's of Alabama in Birmingham seemed like an insurmountable task.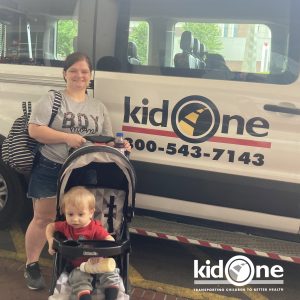 Then, they discovered Kid One Transport—a lifeline for families like Matthew's. With the unwavering support of compassionate donors like you, Kid One Transport has transformed the lives of countless individuals throughout Alabama. Matthew's story exemplifies the impact your contribution can have on families in need.
Matthew's Transformation: From Barriers to Opportunities
Before Kid One Transport, Matthew's mother was at the mercy of family members and friends, hoping to arrange transportation to his vital doctor's appointments. The stress and uncertainty were overwhelming. But everything changed when Kid One Transport stepped in.
Through the Fill a Tank campaign, which provides funding for fuel costs, Kid One Transport ensures that families like Matthew's have access to reliable and safe transportation. With your donation, we can fill the tanks of our fleet, empowering families to overcome transportation barriers and receive essential medical care. Just $60 fills a tank, providing rides for five children to reach the care they desperately need.
Make a Difference: Fueling the Future of Children's Health
By supporting Fill a Tank, you are directly contributing to the well-being of children like Matthew. Your donation helps provide reliable transportation to appointments with specialists, therapies, and other critical healthcare services. You become a partner in transforming lives, ensuring that no child is left behind due to transportation challenges.
Join us in our mission to fill 150 tanks, providing rides for 750 children and expectant mothers across Alabama. Together, we can ensure that every child has access to the medical care they deserve, regardless of their circumstances.
Donate today and become a driving force behind Kid One Transport's commitment to creating healthier futures. Let's fill tanks and change lives, one journey at a time.
Your support matters. Fuel their dreams. Fuel their futures. Fuel their hope.