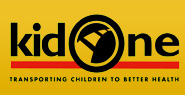 At Kid One, corporate partners are instrumental in assisting us with expanding our reach while continuing to provide the highest level of service possible to children and families in need. We offer our corporate partners tremendous exposure through our special event materials, mailings, and vehicle logos, just to name a few.
Make a difference in a child's life today by becoming a Kid One Corporate Partner. For more information on how you can become involved, contact Irene Goddard at igoddard@kidone.org or 205.978.1017.
Kid One is proud to recognize our Corporate Partners:
Acton Road Family Dentistry
Alabama Power Company
Alabama Power Company – Montgomery
American Cast Iron Pipe Company
American Family Care
ARC Realty
Balch & Bingham LLP
Birmingham Hide & Tallow Co., Inc.
Birmingham Radiology Group
Brasfield & Gorrie, LLC
Brik Realty
Brookwood Baptist Health
Cadence Bank
Children's Hospital
Coastal Insurance Company
DeAngelis Diamond
Dixie Electric Cooperative
East Alabama Medical Center
EBSCO Industries, Inc.
Edwards Chevrolet Co., Inc.
Gardendale Family Dentistry
Golden Living
Good People Brewing Company
Healthcare Workers Compensation Fund
HealthSouth
Helena Health Club
Hoar Construction
Honda Manufacturing of Alabama, LLC
Hyundai Motor Manufacturing Alabama, LLC
Kellogg, Brown & Root, LLC
King's Home, Inc.
Leigh Automotive
Liberty Park Joint Venture, LLP
Matthew W. Johnson, DMD, PC
Mayer Electric Supply Company
Maynard, Cooper, & Gale, P.C.
Medical Properties Trust, Inc.
Montgomery Airport Authority
Montgomery Multisport LLC
Mulkey Development & Investment Corporation
NaphCare
One Stop Environmental
Pearce, Bevill, Leesburg, Moore, P.C.
Pediatric Nephrology of Alabama
Pharmacy Link, Inc.
Portfolio Recovery Associates, LLC
Regions Bank
Revenue Discovery System
Robins & Morton Group
Royal Cup Coffee
ServisFirst
Shelby Fence Company
Southern Orthopaedic Surgeons, LLC
Southern LINC
Southfirst Mortgage Company
Springer Equipment Company
St. Vincent's Health System
Sumiton Family Dentistry
Surgical Care Affiliates
The Orchards
Trinity Speech, Language and Learning, Inc.
VeriStor
VIVA Health
Walgreen Company
Warrior Family Dentistry
Wells Fargo Advisors, LLC
Wells Fargo
the possession and risking the ball going to the player from the other team. This is called pass rushing. The most common form of pass rushing is called the four man
Elite Tyler Ennis Jersey
rush.
Authenitc Evander Kane Jersey
Pass
Men Derek Roy Jersey
coverage plugs this
Authenitc Blue Evander Kane Jersey
problem. It is the exact opposite of pass rushing in the sense that as pass rushing tries to make the opposition player pass, pass coverage aims
Elite Blue Matt Moulson Jersey
to avoid or neutralize the effect of the pass. Pass coverage is of two basic types: the man to
Women Pierre Turgeon Jersey
man and zonal. Man to Man:
Authenitc Gold
Authenitc Blue Derek Roy Jersey
Ryan Oreilly Jersey
It is a simple enough concept. Each player is allotted one forward and they should mark him all the time. There is also a sub category in
Authenitc Gold Derek Roy Jersey
this scheme, known as double coverage where a really good player is trailed by
Elite Blue Tyler Ennis
Elite Gold
Kid Tyler Ennis Jersey
Dale Hawerchuk Jersey
Jersey
two markers. The defensive player should either block all
Men Evander Kane Jersey
Authenitc Gold Ryan Oreilly Jersey
the passes to the man he's marking and
Elite Gold Tyler Ennis Jersey
then rush
Authenitc Gold Derek Roy Jersey
the ball
Kid
Elite Gold Derek Roy Jersey
Zemgus Girgensons Jersey
forward, or should his man get the ball, chase him down and get the ball back. Needless to say, the first option is the simpler one. Zonal: As opposed to man to man marking, players playing in a zonal defense,
the development of technology to determine automatically whether or not the driver is above the legal limit of .08 and failing to operate if the driver is drunk. No one had their car previously rigged to prevent
Women Derek Roy Jersey
them from driving. In
Elite Gold Dale Hawerchuk Jersey
fact, no one had been identified as a drunk driver. Perhaps, it is a more accurate statement to say that, if you are drinking, and you get in a car, then your car or any car should fail to start when you touch the steering wheel.ABC News political journalist Sam Donaldson was recently arrested for driving under the influence. WGMD FM reported that Donaldson, 78, was pulled over on Savannah Road in Delmarva, Delaware by Lewes Police on December 1 (2012) for a traffic violation. A police officer said Donaldson had been drinking. Let's stop the insanity. Just stop the vehicles.If so, then much can be done, that hasn't been done already.Well, if you want to "eliminate drunk driving", then common sense tells you to enforce objective number 1: "sobriety