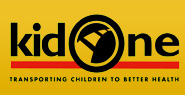 Who is Eligible?
Do you, or someone you know, have difficulty meeting your health care needs due to a lack of transportation?
Kid One Transport is a 501(c)(3) nonprofit organization that provides transportation to medical, dental, and mental health care services for children and expectant mothers who are transportation disadvantaged. Funding for our service is provided by caring and concerned individuals, foundations, corporations, local governments, and other organizations with an interest in improving the health and wellness of Alabama's children. We currently serve nearly half the state with a fleet of nine vehicles.
Referrals are made by physicians, nurses, social workers, teachers, relatives, and many other concerned citizens and organizations involved in improving the well-being of Alabama's children.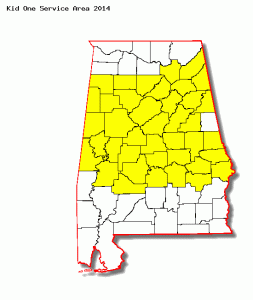 To be eligible for our service, applicants must meet the following criteria:
Reside in a community served by Kid One (Service Area map – highlighted counties are currently served)
Have a permanent or temporary lack of transportation
Children must be under the age of 19
Adults must be an expectant mother in need of prenatal care
If you meet the above criteria, please continue to our New Client Application page