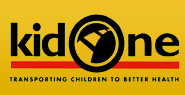 2013 Mardi Gras Masquerade
02.12.2013
Laissez le bon temps rouler! Let the good times roll!
Join the Krewe of Vulcan and Kid One Transport at Iron City Birmingham on Friday, February 1st at 8:00 p.m. to celebrate Mardi Gras in true New Orleans fashion!! Enjoy delicious Cajun hors d'oeuvres, authentic New Orleans cocktails, and music that will transport you straight to the French Quarter! So put on your finest attire, don your favorite mask (and Mardi Gras beads of course), and we'll see you at the third annual Mardi Gras Masquerade!
Tickets are $50 per person and can be purchased at the door.
Introducing the 2013 Krewe of Vulcan – click on the name to vote for your choice for King and Queen by donating to their fundraising pages!
King Candidates
Steve Abercrombie – http://www.crowdrise.com/steveforking
Gusty Gulas – http://www.crowdrise.com/gustyforking
Ryan Nash – http://www.crowdrise.com/ryanforking
D.G. Pantazis – http://www.crowdrise.com/dgforking
Queen Candidates
Darby Davis – http://www.crowdrise.com/darbyforqueen
Kimberly Key – http://www.crowdrise.com/kimberlyforqueen
Angela King – http://www.crowdrise.com/angelaforqueen
Micah Sparks – http://www.crowdrise.com/micahforqueen