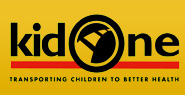 A volunteer is someone who donates their time, talents, and/or resources. You can volunteer with Kid One in a number of ways by joining the Kid One Driving Force volunteer program. If you are interested in volunteering, check out our programs and complete the information below.
Pit Crew Member
Help out with the day-to-day activities that enable our services to happen! The Pit Crew team has the opportunity to see the organizational and operational sides of Kid One services, and is crucial to the realization of our mission and vision. note: usually 1-3 days notice and during business hours.
The Roadtripper
This volunteer plans to serve at more than one fundraising event and, if necessary, recruit volunteers! Roadtrippers contribute to the success of our fundraising events (we couldn't have an event without them!) and bring lots of visibility to Kid One.
The Steering Team
This volunteer member works in conjunction with the specific Event Coordinator to plan certain aspects of their chosen event(s).